Al Stewart with His Band The Empty Pockets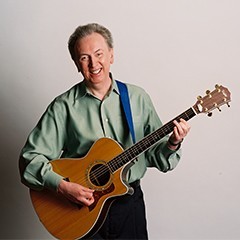 Al Stewart's last US tour with his band the Empty Pockets was sidelined due to the Covid-19 pandemic. For his first major tour of 2021, Al and the Pockets will be joined by saxophonist Marc Macisso. He will play his old favorites including Year Of The Cat, Time Passages, On the Border, Nostradamus and Roads To Moscow along with selections from his deep catalog.
The Scottish-born singer-songwriter has released nearly 20 introspective and lyrically powerful records featuring brilliant backing musicians (Jimmy Page, Phil Collins, Richard Thompson, Peter White, etc.). His biggest platinum successes, "Year Of The Cat" and "Time Passages", were released in 1976 & 1978 respectively. He's had several top 20 singles, including the above-mentioned titles, as well as "On the Border" and "Song On The Radio".
In Al's own Words: "I'm just a folk singer that is interested in history and wine that got lucky with some hit records! It's as simple as that really. I was always a huge music fan and originally, I had wanted to be Brian Jones and then Bob Dylan, but those two jobs were already taken. And in many ways, I'm still pretty much the same troubadour that I was back in 1965. I still get a kick out of hearing the Zombies, Hendrix or They Might be Giants on the radio."