Cara Lee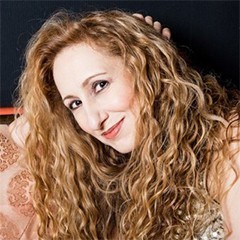 Cara Lee is originally from Toronto, Canada where she attended Sheridan College's Musical Theatre program. Cara Lee's singing career began at age 17 when she snuck into a bar to see a friend in a singing contest and entered the contest on a dare at the last minute – and won!
Discovered by world-famous John Stuart from Legend's In Concert in Las Vegas, Cara Lee begins to show her versatility while performing her tribute to "Cher". Debuting with Legends In Concert at Bally's in Atlantic City, Cara has since gone on wowing audiences in theaters and showrooms worldwide.
In recent years Cara Lee began doing her tribute show to Janis Joplin "Cry Baby" which has been received with rave reviews and standing ovations. She has performed her tribute in many Woodstock style festivals including performing on world-famous Fremont St. in Las Vegas.
A few career highlights include a tour in "Righteous Brother" Bill Medley's show – "50 Years Of Rock & Roll" in which she performed in the show as herself, Cher and Janis Joplin. This show ran at the OC Pavilion in Orange County where she also produced "Rock & Roll Divas" and "Divas Of Rock & Soul". Cara Lee has also performed her original music on the Main Stage at LA's Pride Festival. Cara was featured in 2010 on an album (Kenny Brand & Friends) alongside singing great Ellis Hall among others.
She can be seen regularly with her band at Nic's Beverly Hills where they have a Saturday night residency.