The LSB Experience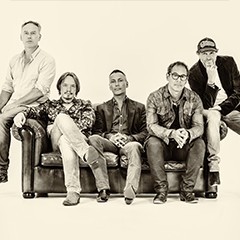 From their first try-out, it's very clear that The LSB Experience (based in The Netherlands) has something special to offer.
The unique blend of voices, now known as the typical The LSB Sound, started it all. Their expanding repertoire is a tribute to music heroes from the sixties & seventies, like Crosby, Stills & Nash, Jackson Browne, The Beatles and The Eagles.
On The Rock and Romance Cruise they also will be performing many famous hits from the seventies classic rock era. Songs from bands like Bad Company, Steve Miller, Peter Frampton and The Dooby Brothers just to name a few.
Since 2012 The LSB Experience has been performing at several Star Vista Cruises and also the famous American Beatles Tribute Abbey Road On The River Festival on a yearly basis. The band also toured in the United Kingdom and Germany on several occasions.
The LSB Experience has so far released 4 albums. Their second album, The Experience, containing only original material, was recorded in Cincinnati, USA.
The LSB Experience:
Hans Sligter: Guitar & Vocals
Sjoerd van den Broek: Guitar & Vocals
Jan Niewold: Guitar & Vocals
Peter Deiman: Drums
Rob Hendriks: Bass