Vision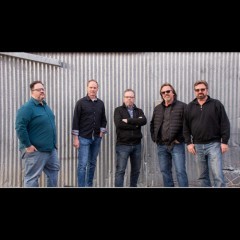 Active for over 40 years, Vision is your premier Classic Rock Tribute band. Featuring blocks of songs from each artist, Vision faithfully recreates the sounds of Rock's most legendary bands like The Doobie Brothers, Styx, the Cars, Toto, Journey, and more.
The Band "Vision" was formed in 1981 by co-founders Brett Hart, John Hanson, and Ken Shumway, who are still active members in the band today. Vision has been playing together for more than 40 years, and to help celebrate, the band has developed their "Tribute to Classic Rock" set list. Vision has performed throughout the Rocky Mountain/Intermountain West area for all types of venues and concert goers, of all ages and backgrounds.
The strengths of the band are embedded in the lead and harmony vocal abilities of each band member, coupled with a solid rhythm section of the three founding members, and the additions of the masterful lead guitar playing of Sam Cottrell and orchestral keyboard talents of Troy Jolley, who both joined the band in the mid 90's.
Vision brings their abilities to solidly perform to detail, songs by some of the greatest Classic Rock bands of our time. The band has an uncanny ability to reproduce in a "live" setting, the great sounds of the bands that they play tribute to, by re-creating a studio quality, hi-fidelity representation of what the listener would expect to hear from the original bands who recorded these songs, years ago!
See and hear for yourself what more than 40 years of playing together by a group of talented and dedicated professionals can sound like for your event. It's like turning on your favorite Classic Rock radio station and tuning in to their block party weekend!
Vision Is…
Brett Hart – Drums, Percussion, Lead and Backing Vocals
Ken Shumway – Bass Guitar, Lead and Backing Vocals
Sam Cottrell – Lead Guitar, Rhythm Guitar, Lead and Backing Vocals
Troy Jolley – Keyboard, Keytar, Percussion, Lead and Backing Vocals
John Hanson – Rhythm Guitar, Lead Guitar, Lead and Backing Vocals