Peter Asher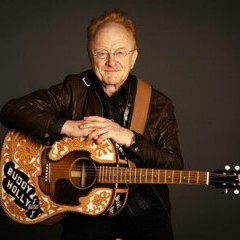 Peter Asher, CBE was born in London June 22, 1944, the son of a doctor and a professional musician. He was educated at Westminster School in London and at Kings College, London University, where he studied philosophy.
Peter's entry into the world of the performing arts was as a child actor. At the age of eight he starred in his first film, "The Planter's Wife" as the son of Claudette Colbert and Jack Hawkins. He went on to act extensively in various film, TV, radio and stage productions.
His legendary music career began in 1964 as one-half of the singing duo Peter & Gordon, who amassed nine Top 20 records during their career. Their debut single, "A World Without Love" –a song given to them by Paul McCartney – went to number one in over 30 countries, including the U.S. and U.K. In 1968, Mr. Asher became head of A&R for the Beatles newly formed record company, Apple Records, where he found, signed and produced James Taylor and worked closely with the Beatles on their individual projects. During this period he became a key figure in the "revolution" of The Sixties, founding the book shop and art gallery "Indica" (where John and Yoko met and where Allen Ginsberg and William Burroughs visited) and found himself at the centre of an era of profound social and artistic change.
In 1969, Asher moved to the U.S. and founded Peter Asher Management, representing James Taylor and, beginning in 1973, the management and production of Linda Ronstadt as well. Peter Asher Management became one of the most successful Artist Management companies in the US, handling artists such as Joni Mitchell, Randy Newman, and Carole King as well as James and Linda.
As a producer, Mr. Asher has worked with such diverse artists as James Taylor, 10,000 Maniacs, Diana Ross, Neil Diamond, Ringo Starr, Linda Ronstadt, Cher, Morrissey, Robin Williams, Jane Monheit, Kenny Loggins, The Dixie Chicks, Rodrigo y Gabriela, Hans Zimmer and Billy Joel, among many others. He has been awarded 37 RIAA-certified gold albums and 22 platinum albums in the U.S., and many more internationally. Mr. Asher has produced thirteen Grammy Award-winning recordings, and in 1977 and 1989 was honored individually with the Grammy Award for "Producer of the Year". He won a further Grammy in the category of "Comedy Album of the Year" for his production work with Robin Williams.
After a 37 year gap, Peter & Gordon reunited in New York for one benefit concert for a friend on August 2, 2005 which was very successful and they went on to perform together on various special occasions just for the fun of it until Gordon's untimely death in July of 2009.
Since then Peter has continued to be in high demand as a record producer, consultant, lecturer and as a performer again in his successful one-man show, "A Musical Memoir of the 60s and Beyond". He has also received various international awards, is a member of Mensa and of SAG-AFTRA, a National Trustee of the Recording Academy and has been a frequent keynote speaker at industry events.
Other projects in recent years include "Carole King & James Taylor Live at the Troubadour", an album from guitar duo Rodrigo y Gabriela ("Area 52", recorded in Cuba) and the Buddy Holly tribute "Listen to Me" (an album and PBS TV Special. The entire James Taylor catalog as originally issued by Warner Brothers from 1970 to 1976 was recently remastered in a process overseen by Peter, and the result was an acclaimed set of reissues by Rhino Records in 2019.
With Hans Zimmer, Peter produced music for "Pirates of the Caribbean 4", "Sherlock Holmes 2", "Madagascar 3", "Man of Steel" and "Rush". In fact, Peter sang and produced the only original song in "Madagascar 3", the love theme "Love Always Comes as a Surprise" which Peter co-wrote with his friend Dave Stewart. He also collaborated with Zimmer and Pharrell Williams on the production of all the musical elements of the Academy Awards show 2012. Also in the world of film, he produced the songs for the Barry Levinson movie, "Rock the Kasbah" (Bill Murray, Bruce Willis and Zoe Deschanel.)
At the request of Elton John, Peter--alongside Elton--invited contemporary artists to sing the songs from "Yellow Brick Road" on the occasion of the 40th anniversary of that album. Peter produced the recordings, and the list of artists includes Ed Sheeran, Miguel, The Band Perry, John Grant, Fall Out Boy, and Hunter Hayes. The album was released in March 2014 as part of a deluxe edition of "Goodbye Yellow Brick Road." Peter also produced the follow-up release celebrating the songwriting of Elton John and Bernie Taupin, "Revamped", released in 2018 to salute the 50th anniversary of the Elton/Bernie partnership.
Recent projects include the production of "So Familiar", the second release by the team of Steve Martin and Edie Brickell. "So Familiar" is the follow-up album to the highly successful (and Grammy-winning) "Love Has Come for You" (Steve Martin & Edie Brickell) which has also generated a PBS special and a stage musical, "Bright Star", of which Peter is the music supervisor. "Bright Star", directed by Walter Bobbie, garnered 5 Tony Award nominations in its 2016 run on Broadway.
Continuing his work with Steve Martin, Peter produced the Steve Martin and the Steep Canyon Rangers recordings ,"The Long Awaited Album", released in 2017, as well the subsequent PBS TV special with Steve Martin, Martin Short, and the Steep Canyon Rangers. "California" is the latest single by Steve Martin and the Steep Canyon Rangers, produced by Peter of course, and released in January 2020.
Peter is the Director of the highly acclaimed Hans Zimmer live concerts "Hans Zimmer Revealed", and "Hans Zimmer Live On Tour". Dates ran from April until June 5, 2016 in the U.K. and Europe, and in the United States and Australia in 2017.
Always open to new challenges, Peter became a radio host for the first time in 2017. "Peter Asher: From Me To You" made its debut in May 2017, and a new episode is heard four times each week on the Beatles Channel on SiriusXM. The show is in its third year, with over 100 episodes broadcast and a listenership of several million people in the United States and Canada each week.
The radio show spawned an invitation from publisher Henry Holt to release a book as a companion piece, and thus on October 29, 2019, Peter Asher made his debut as an author. "The Beatles: From A to Zed" explores the music of the Beatles with anecdotes from Peter's own history.
Peter Asher continues to perform in a live concert setting, primarily with his multi-media show : "Peter Asher: A Musical Memoir of the 60s and Beyond". He also tours on occasion with guitar great Albert Lee as an acoustic duo, and with old friend Jeremy Clyde of Chad & Jeremy.
In the New Year's Honours list for 2015, Peter Asher was awarded a CBE ("Commander of the Most Excellent Order of the British Empire") by Her Majesty Queen Elizabeth. The official investiture took place at Buckingham Palace on February the 24th, conducted by Prince William, Duke of Cambridge.