Our '70s Rock & Romance Cruise 2020 Artists Are Rocking!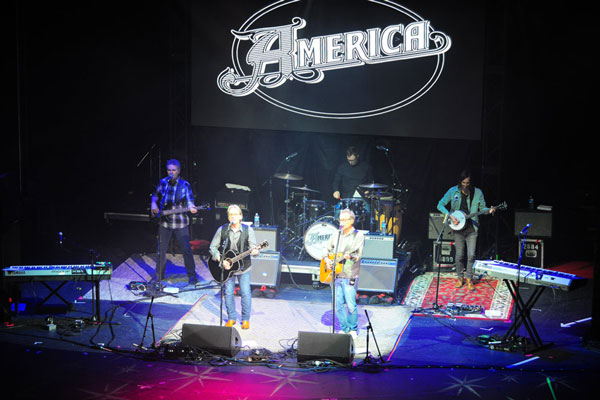 We love catching our '70s Rock & Romance Cruise artists while they're out on tour, but did you know that they all do so much more? Here's an update on the books, the movies, the accolades and the inspiring work they've been working on lately…
Cheap Trick kicked off 2019 with a massive pre-game performance before the NFC championship in New Orleans and they'll keep the party going throughout the summer, helping ZZ Top celebrate their 50th Anniversary at concerts across the country.
America's summer tour will take them from sea to shining sea, with concerts in California, New Jersey and everywhere in between. They're even heading overseas for a series of shows in Italy.
Don Felder formerly of The Eagles helped open the new "Play It Loud" exhibit at New York's Metropolitan Museum of Art with a blistering performance just days after he released a new album, "American Rock 'N' Roll."
A documentary about the life of Randy Bachman founder of Bachman-Turner Overdrive and The Guess Who was just released last month. "Bachman" features behind-the-scenes moments with the rock superstar alongside interviews with Neil Young, Peter Frampton, Paul Shaffer and more.
Todd Rundgren is currently in the midst of "The Individualist Tour," a combo concert and book tour with a set list inspired by his recent autobiography of the same name.
Jefferson Starship reissued their classic greatest hits album, "Gold," on Record Store Day last weekend – the first time it's been available on vinyl since its original release back in 1978. And they're hard at work on an album of new songs, due out later this year.
Rita Coolidge released "Safe in the Arms of Time" last year and it's still winning accolades, including Best Pop Album at the Native American Music Awards.
Ambrosia will join fellow '70s Rock & Romance Cruiser Don Felder on June 22nd for a huge concert at the Firestone Amphitheatre in California.
Pablo Cruise took time out of their tour to perform a special benefit concert for those who lost their homes in the Paradise Camp Fire, auctioned off a private concert to raise money for victims of the Borderline club and recently participated in a benefit concert for them in February with Jason Mraz.
Stephen Bishop started off 2019 with a performance at the Sundance Film Festival and has a new album, "We'll Talk About It Later In The Car," a documentary and an autobiography all in the works.
Earlier this year, Ambrosia's Burleigh Drummond joined Peter Beckett onstage at the world-famous Whisky A Go-Go in Los Angeles. We like to think they were rehearsing a jam session for the '70s Rock & Romance Cruise next year!