Test Your '70s Music Knowledge With Our Spring Trivia Challenge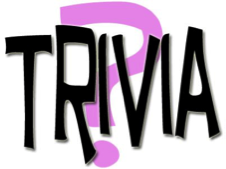 The Hitmakers Trivia Team came up with ten tough questions to challenge our brightest and savviest music fans out there.
Take our Spring Trivia Challenge below and show us what you've got. Post your answers numbered one through ten on our Facebook page. We'll review the posts and the person that replies with all of the correct answers first will be showered with praise by us and the music gods - meaning you get bragging rights.
1. Who had a 1978 remake of the Drifter's song "On Broadway"?
2. In the 70's what was Chuck Berry's highest charting song?
3. What was the stage name used for Reginald Kenneth Dwight?
4. What was the name of the group that recorded the album Octave in 1978?
5. White Trash was the name of this group in 1971. Later, who did they become?
6. Who was the inspiration for Rick Wakeman's "Journey to the Centre of the Mind"?
7. Other than The Who, what group had a hit with the song "See Me, Feel Me"?
8. Besides Poco and the Stone Canyon Band, what other group was Randy Meisner with?
9. Eric Carmen was the lead singer for what group?
10. Who is the very successful '70s singer who wrote Sam & Dave's hits "Soul Man" and "Hold On I'm Coming"?