The Rock & Roll Hall of Fame: In Concert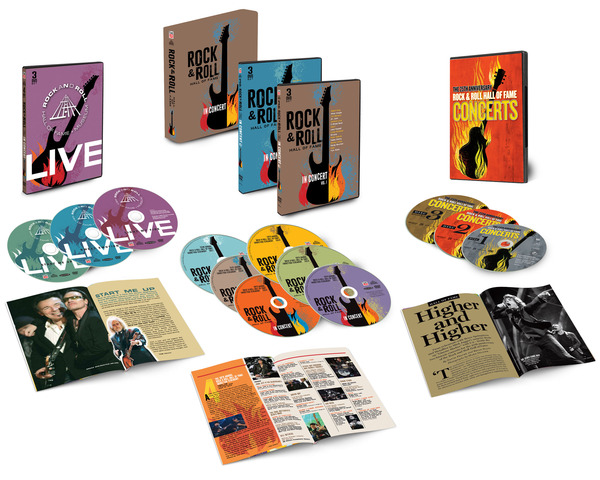 The Rock & Roll Hall of Fame: In Concert
Each year, the Rock & Roll Hall of Fame honors rock music's greats during a prestigious black-tie ceremony. These induction ceremonies—featuring the biggest names in classic rock from the '60s, '70s and '80s—have become nearly as epic as the artists they celebrate.
The Rock & Roll Hall of Fame: In Concert brings together the very best performances from 30 years of induction ceremonies. You'll see poignant reunions, one-of-a-kind collaborations, moving and often hilarious induction speeches, and so many unforgettable performances.
Featured artists include: AC/DC, Aerosmith, Alice Cooper, Billy Joel, Bruce Springsteen, Cheap Trick, Chicago, Crosby, Stills & Nash, Electric Light Orchestra, Eric Clapton, Fleetwood Mac, Heart, James Taylor, John Mellencamp, Journey, Lynyrd Skynyrd, Mick Jagger, Paul McCartney, Paul Simon, Prince, R.E.M., Ringo Starr, Simon and Garfunkel, Sting, Tom Petty, U2, and more!
See a snapshot of these amazing performances here.