Time Life Presents: The Greatest Love Songs of the '70s!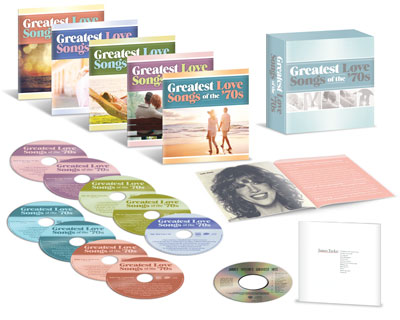 This new collection is a musical and romantic journey through the '70s and features every great artist and every great love song from the decade. These are the songs that will bring back memories of those warm feelings and unforgettable people in our lives. You'll hear artists like Hall & Oates, Carole King, Chicago, America, Barry Manilow, Paul Simon, Peter Frampton, and so many more!
Click here for more details.