Brand New CD Collection: Time Life Loves the '80s!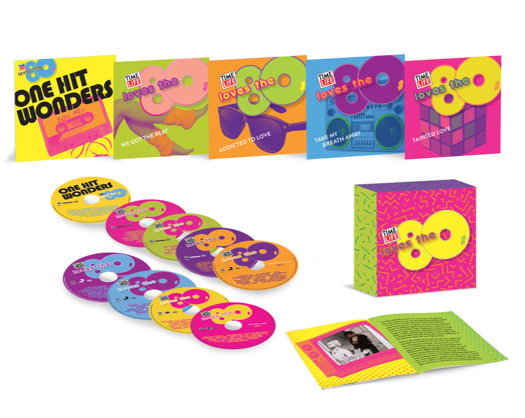 In the '80s, we had it all – our first Walkman, MTV, video games, our first computers, and the most unforgettable hits of all time. We enjoyed a wide range of styles – from rock to R&B, from slow ballads to dance – but somehow it all worked together.
Time Life Loves the 80s brings you right back to that colorful decade with 151 awesome hits by the '80s biggest and brightest '80s stars.
Featuring artists like…
Duran Duran
Cyndi Lauper
Billy Idol
Journey
Bananarama
Huey Lewis and the News
Go-Go's
Daryl Hall & John Oates
Rick Springfield
Thomas Dolby
Foreigner
Culture Club
And so many more!