Our Artists Are All Winners To Us!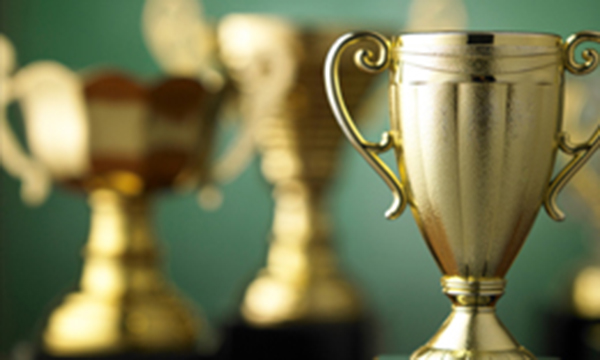 The '70s Rock & Romance Cruise 2020 Artists Are All Winners To Us!
While we were celebrating Todd Rundgren's Rock & Roll Hall of Fame nomination, we got to thinking about the artists on next year's '70s Rock & Romance Cruise and how they've collected an impressive amount of awards throughout their careers. Here are just a few of them:
Cheap Trick were inducted into the Rock & Roll Hall of Fame in 2016 but we think the band was also pretty excited when the Illinois Senate permanently designated April 1 as Cheap Trick Day in their home state.
America won a GRAMMY Award for Best New Artist back in 1972 and by 2012 they were immortalized on the Hollywood Walk of Fame.
Don Felder must have a pretty big trophy shelf at home. He's won four GRAMMY Awards, has been inducted into the Rock & Roll Hall of Fame, holds the RIAA award for top-selling album of the 20th Century (for the Eagles' "Greatest Hits") and spent time on a whole different type of chart when his memoir became a New York Times best-seller.
Randy Bachman started collecting awards early in life, winning a talent show when he was just three years old. Since then. He's received Canada's highest civilian honor, the Order of Canada, has been inducted into the Canadian Music Hall of Fame twice and is enshrined on Canada's Walk of Fame.
We're all rooting for Todd Rundgren, who was just nominated for the 2020 Rock & Roll Hall of Fame. But did you know that he's also been honored with the Les Paul Award during NAMM's Technical Excellence & Creativity Awards and received not one, but two, honorary doctorates in 2017?
John Lodge and his partners in the Moody Blues have a song in the GRAMMY Hall of Fame – can you guess which one? They're also in the Rock & Roll Hall of Fame (class of 2018) and the Vocal Group Hall of Fame.
Jason Scheff and his longtime cohorts in Chicago were honored with a star on the Hollywood Walk of Fame, but he recently blogged about his biggest prize: being able to help others through sharing his own experiences.
Did you know that Jefferson Sharship are one of only two bands ever nominated for the Hugo Award, a science fiction literary prize?
Edgar Winter has gold records for "They Only Come Out at Night" and "Frankenstein," which he's known for performing while moving between five different instruments onstage.
Rita Coolidge owns a pair of GRAMMY Awards and in recent years has won three Native American Music Awards as well as being honored for her Lifetime Achievement in 2000.
Ambrosia received five GRAMMY nominations throughout their career and music industry performing rights organization. BMI, has recognized their hit songs and the millions of times they've been played on the radio.
Pablo Cruise's platinum albums are de rigueur for Top 10 act, but how many can count a Hawaiian Hoku Award nomination like lead singer David Jenkins can?
Stephen Bishop was nominated for an Oscar in 1986 for "Separate Lives" and sang another Academy Award nominee, "It Might Be You." He was also nominated for a pair of GRAMMY Awards and was named Best New Male Vocalist at the Rock Music Awards.
Peter Beckett and Player struck gold with their RIAA certified single, "Baby Come Back."
John Ford Coley has amassed Gold awards and a GRAMMY nomination and earlier this year he won a Rock Justice Award, which named him the "Top 10 Artist For All Time."