Find Your Boogie Shoes - It's Time for Theme Nights, Music & Fun!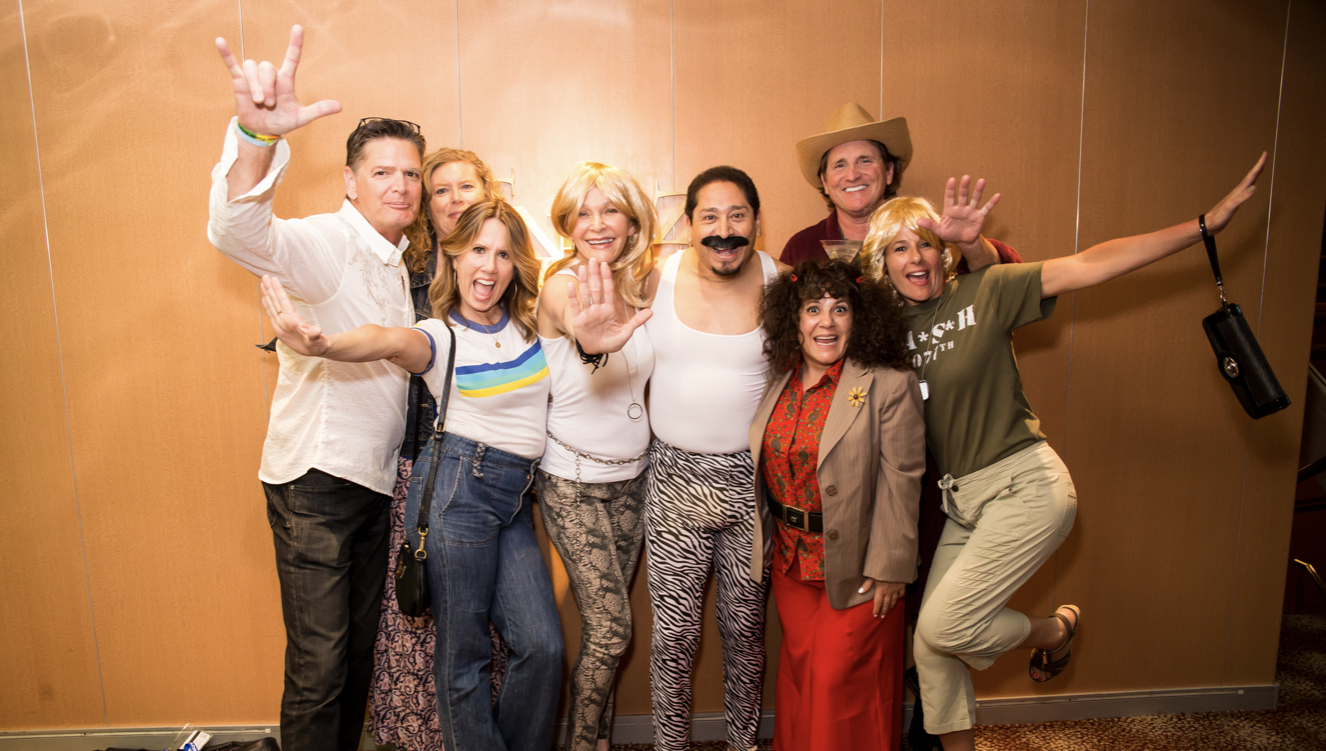 The music, the fashion, and the easy-breezy vibe of the '70s. Step back in time with us as we create an immersive world where you can feel young again. From the bands that created the soundtracks of our lives, to theme nights and being surrounded with other fans just like you it's an incredible Feel Good Party at Sea.
Show us your creativity or just enjoy the spectacular costumes that others have put together, just don't miss your chance to come join us in 2020!
Saturday Night Fever: We're partying like it's Saturday Night! Prepare to heat up the dance floor with your Disco best. Sequins, silks, collared suits, and platform shoes are all encouraged as you boogie your way through the evening.
1970s Music, TV & Movie Character Costume Night: Bring your favorite characters to life this evening - from rockstars like Freddy Mercury and 70s-glam of Rocky Horror Picture Show… or maybe grab some friends to become the cast of M*A*S*H*. We'll leave the costumes to you but can't wait to see what's in store.
Seventies Style Night: Go overboard on your authentic 1970s fashion and style - dress up in bell bottoms, bright prints and patterned shirts, favorite leisure suits, and polyester.
Represent Night: Tonight is all about what you want to represent – Whether it's your alma mater hoodie, hometown t-shirt, sports team jersey, favorite band merch or '70s Rock & Romance apparel. Dress it up or keep it casual.
Dress to Impress: Think cocktail attire or evening chic for dress to impress night!
Get a peek of what it's like onboard celebrating the spectacular seventies!
In addition to the fun and the feeling, it really is all about the music. There will be over 50 LIVE performances from Cheap Trick (special appearance 2/18), America, Don Felder formerly of The Eagles, Randy Bachman founder of Bachman-Turner Overdrive and the Guess Who, Todd Rundgren, John Lodge of the Moody Blues, Jason Scheff – Longtime Lead Vocalist for the band Chicago, Jefferson Starship, Edgar Winter Band, Rita Coolidge, Ambrosia, Pablo Cruise, Stephen Bishop, Peter Beckett's Player, John Ford Coley, ABBA the Concert: A Tribute to ABBA, Queen Nation a tribute to the music of Queen, Bee Gees Gold a tribute to the Bee Gees, and more!
Plus, you'll get to hear directly from the stars themselves, with over 25 celebrity-led programs such as Q&A sessions, panel discussions, game shows, trivia contests and more! Each day you'll get to relive all the best moments from the '70s with karaoke, pool parties and so much more.
Secure your cabin and call 844-610-7625 or book online now to join us as we depart from Miami and make stops at the beautiful ports of San Juan, Samana, and Labadee from February 15 – February 22, 2020.
You don't want to miss out on this vacation of a lifetime!