What We Love About Todd Rundgren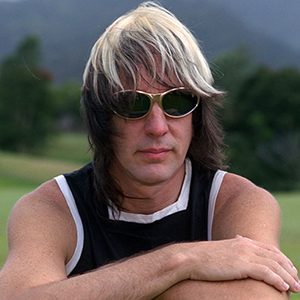 We are so excited that Todd Rundgren has been nominated for the Rock & Roll Hall of Fame (for the second year in a row!) and haven't been able to stop humming his songs while marveling at his epic career and lasting influence. Did you know that:
*Todd has produced some of the most iconic albums in rock, including Meat Loaf's "Bat Out of Hell," Grand Funk Railroad's "We're an American Band," the Patti Smith Group's "Wave" and the New York Doll's self-titled record. He also helmed two albums for The Tubes, "War Babies" for Hall & Oates and new wave masterpieces by Psychedelic Furs and XTC. One of his earliest gigs behind the board was for the Band - he engineered their "Stage Fright" album.
*He also produced fellow '70s Rock & Romance Cruise cruise-mates Cheap Trick's "Next Position Please" album (along with contributing a bit of songwriting, engineering and guitar).
*More recently, he's been touring with another '70s Rock & Romance Cruise artist, Jason Scheff, on "A Tribute to the Beatles' White Album."
*Todd played on the instruments on "Hello It's Me," but later opted to record an acapella album with only his voice.
*He is credited with designing the very first color graphic tablet software to be used by personal computers. Apple took notice and licensed it, even asking him to appear in their computer ads in the '90s.
*Before the launch of MTV, Todd created Utopia Video Studios in Woodstock, NY.
*He let fans control his music with the release of "No World Order," a visionary and interactive music program where listeners could use different elements of his music to create their own songs. The groundbreaking concept won the Best Composition/Arrangement award from the Academy of Interactive Arts & Sciences.
*At the forefront of music and technology for his entire career, Todd is credited with having the first commercially available music downloads, developed an interactive music-on-demand channel in 1995 and performed the first live, interactive television concert in 1978.
*In 2017, Todd collected honorary doctorate degrees from Berklee College of Music and DePauw University, where he taught a course called "The Ballad of Todd Rundgren: Musical Journeys of a Lifetime" in 2010.
*His online talk radio show, Rundgren Radio, has produced over 300 episodes with over a million downloads. We love his recent interview with '70s Rock & Romance Cruise artist Jason Scheff - you can listen to it here.