Rock Your Romance on Valentine's Day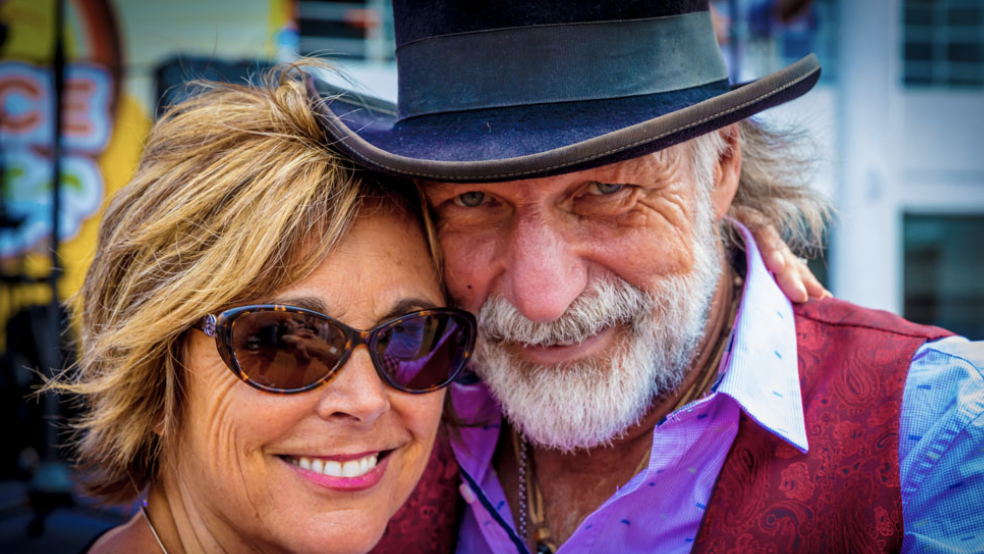 Valentine's Day is just around the corner, and it's no surprise that it's a pretty big holiday for all of us here on the '70s Rock & Romance Cruise team. So, we thought it might be fun to take a look back at how we rocked romance during the '70s.
We had our pick of power couples to inspire us, whether it was The Six Million Dollar Man and the Bionic Woman or Jerry Hall and Mick Jagger. There were even plenty of unlikely matchups to remind us that there's someone out there for everyone (we're looking at you, Harold and Maude, Danny and Sandy, Mork and Mindy).
What better way to meet your dream guy or girl than by being a contestant on The Dating Game! Which might have even led you to a spot on The Newlywed Game a year or two later and maybe win one of those coveted romantic trips to Acapulco, Mexico.
If you weren't quite ready for the diamond ring, there was always a mood ring, anything silver with a hunk of turquoise or, for those of us on a budget, a puka shell necklace to express your love.
If your romance wasn't at the jewelry stage yet, the Columbia House Record & Tape Club was a great way to gift seven albums or cassettes for only a penny.
And there were plenty of options for Valentine's Day dates: Roller skating and a round or two of Space Invaders in the arcade. For the athletic type, going out for a jog together in matching sneakers from a new company that called itself Nike.
Or head off to a concert by one of our cruise artists in a shiny, new Trans-Am. If you wanted to make a big night of it, you'd stop off at Arthur Treacher's for your choice of fried chicken or fish and chips or even Benihana, if you're a big spender.
Or stay home whipping up some fondue and a quiche while cracking up to George Carlin's latest album or watching an episode of The Midnight Special. After it's over, maybe catch up on the day's scores on that new sports network, ESPN.
How about you? What are some of your favorite Valentine's Day memories from the seventies? Share them with us on our Facebook page @rockandromancecruise!