Your Favorite '70s Playlist Comes to Life for Our 5th Anniversary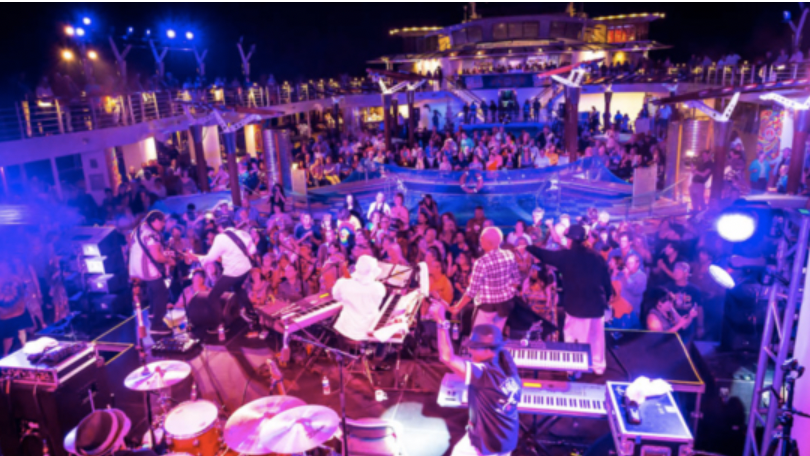 We're thrilled to announce such an incredible lineup for our 5th Anniversary celebration of the '70s Rock & Romance Cruise and we want you to come join us! Music has a way of uniting people who share vivid memories of a special time and place and who value the musicians, artistry and talents from those that created the soundtrack of our lives. We love the music of the '70s, and our loyal fans, so come celebrate with us!
In 2021, we'll have Foreigner, Air Supply, 10cc, The Guess Who, WAR, B.J. Thomas, Jim Messina, The Family Stone, Melissa Manchester, Pure Prairie League, Badfinger featuring Joey Molland, Toast performing a tribute to Bread, Cruise Host Peter Asher, and more to be added.
In addition to the incredible roster and LIVE performances, there are celebrity interactive events where we get to know these phenomenal artists better than ever including panel discussions, artist Q&As, wine tasting, vow renewals, and hosted game shows. We'll also celebrate with theme nights, pool parties and non-stop programming celebrating the best of the '70s.
Don't wait to book, special pricing will be over before you know it. Join the party and get ready to celebrate the 5th Anniversary with us on the Feel Good Party at Sea!
Presale Opportunity for Guests Joining Us on the '70s Rock & Romance Cruise 2020: February 15th – February 22nd
You may book your same cabin and occupancy using your unique personal identifier link that was emailed to you on January 23rd and again on January 29th. You will receive the lowest pricing ever, a $100 per cabin onboard credit to spend in 2021 and only need to place a $100 deposit per person to secure your spot for next year.
The link will be active until 11:59pm ET on Tuesday, February 11, 2020. You may also call the office during office hours but will not be able to receive the $100 onboard credit per cabin that you would receive by booking online.
Presale Opportunity for Loyal Fans and Previous Guests, not sailing in 2020
If you weren't able to book the '70s Rock & Romance Cruise 2020, this is an offer to register for a 24-hour pre-sale event for the 2021 70's Rock and Romance Cruise. By booking online during the event, you have the opportunity to secure your spot for 2021 '70s Rock & Romance Cruise before booking opens to the public.
You will also receive the special insider rate which is lower than published prices, PLUS a $100 credit per cabin to spend onboard. As a valued fan we want to make sure you get the opportunity to book the best cabin available and are able to join the party.
You must register by 11:59pm ET on Tuesday, February 11th in order to be able to make a reservation online during the presale window. (Please note: you are not making an actual booking at this time, you are simply registering to have the ability to make a booking during the presale window).
Your registration will include the ability to make a reservation for you and companions in your cabin. Each person in the cabin does not need to register separately.
In the "How did you hear about us" section, enter the special promo code PRESALEINTEREST for the special insider rate and $100 onboard credit to use onboard the 2021 '70s Rock & Romance Cruise.
Once you have completed your registration, you will receive a confirmation email that you have successfully registered for the event. If you do not receive a confirmation email, your registration is invalid, and you will not be able to make a reservation during this exclusive presale window.
You will receive your Unique Token Code on Monday, February 24, 2020
The 24-hour presale booking window will begin at 9am ET that Wednesday, February 26, 2020.