Catch These Concerts Before The Cruise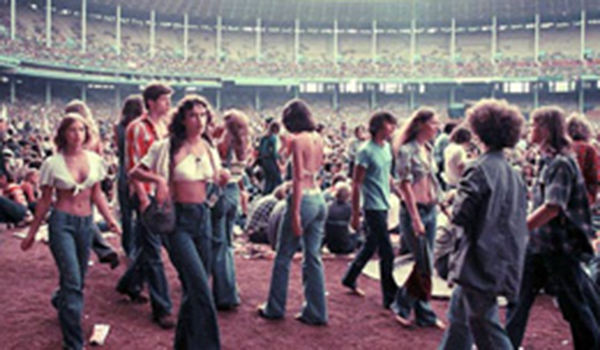 We love the concert experience on the '70s Rock & Romance Cruise. Getting to see our favorite bands all in one place is a dream come true, but to watch them perform in intimate venues while sailing across the Caribbean is beyond anything we could have ever imagined. We can't wait to set sail next February, but until then, we've got plans to see their concerts when they come through our town and we have a feeling you'll be doing the same thing. Here are a few amazing tours that are on our list.
Cheap Trick will spend a lot of time on the road with ZZ Top over the next few months, taking time out to make a special appearance on the Battleship Iowa in the Los Angeles area for a free concert during Fleet Week.
America will make its way across the country and back again (twice!) before heading out to New Zealand and Australia later this year.
Don Felder is also headed overseas, with upcoming concerts planned for London, Paris and Berlin in between gigs here in the states.
A few weeks ago, Randy Bachman told us how much he loves performing, something his fans in both Canada and the US will get to see firsthand this month.
Todd Rundgren will be on the road with fellow RNR Cruisemate Jason Scheff this fall (along with Christopher Cross, Micky Dolenz and Joey Molland) on a special tour in honor of The Beatles and their White Album, "It Was 50 Years Ago Today."
For those of you who can't make it to one of John Lodge's concerts, he'll be releasing a new "best of" album on August 23. Check out a sneak preview here.
Jefferson Starship have some cool stops on their upcoming tour, including shows at the National Corvette Museum, the Rock the Light Music Festival in OH and a very special concert that will benefit the National Adoption Foundation.
The Edgar Winter Band has had a busy summer, touring up and down the East Coast before making their way over to the Texas International Pop Festival later this month.
Rita Coolidge is headed to Big Sky Country later this fall, with two concerts planned for lucky fans up in the beautiful state of Montana.
Ambrosia will be hanging out with Peter Beckett's Player for the next few weeks, including special concerts at the Generations of Music event (as seen on PBS) in Southern California and again on September 26th in Dayton, OH where they'll be raising money to help fund over 50 free concerts for the city's residents to enjoy.
Pablo Cruise are going to a lot of our favorite cities this year, making a stop at the Pawley's Island Festival of Music & Art in the fall.
Stephen Bishop joined forces with Guitar World magazine to present a special night of music and conversation in New York City on August 20th. What a great opportunity for him to play all the songs we love so much while also sharing stories about them! We hope he'll do more of these amazing shows in the future.