Relive All The Magic Of The '70s!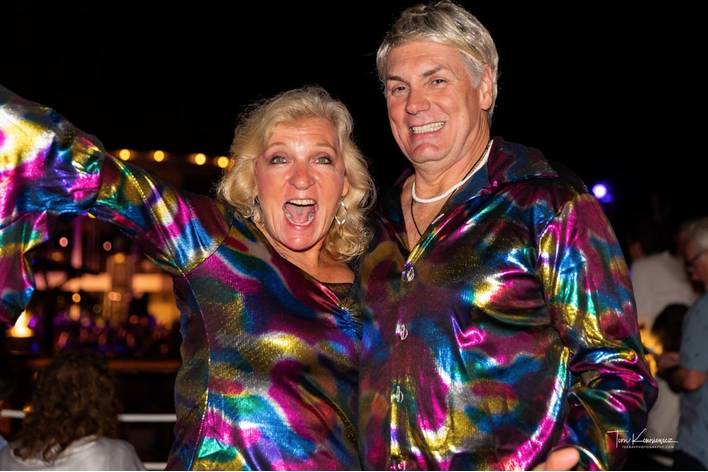 Have you ever wanted to take a trip back in time? Experience the magic of the '70s for just one more night? Well on the '70s Rock & Romance Cruise, you'll be able relive all the best parts of the '70s not just for one night, but for an entire week. You'll be surrounded by the look, the feel and sounds of the seventies with theme nights, non-stop activities and being surrounded by fans just like you!
So pack up your polyester, platforms, and bell bottoms and get ready for the time your life! See for yourselves how much fun our guests have!
In addition to the fun, it really is all about the music. There will be over 50 LIVE performances from Cheap Trick (special appearance 2/18), America, Don Felder formerly of The Eagles, Randy Bachman founder of Bachman-Turner Overdrive and the Guess Who, Todd Rundgren, John Lodge of the Moody Blues, Jason Scheff – Longtime Lead Vocalist for the band Chicago, Jefferson Starship, Edgar Winter Band, Rita Coolidge, Ambrosia, Pablo Cruise, Stephen Bishop, Peter Beckett's Player, John Ford Coley, ABBA the Concert: A Tribute to ABBA, Queen Nation a tribute to the music of Queen, Bee Gees Gold a tribute to the Bee Gees, and more!
Plus, you'll get to hear directly from the stars themselves, with over 25 celebrity-led programs such as Q&A sessions, panel discussions, game shows, trivia contests and more! Each day you'll get to relive all the best moments from the '70s with karaoke, pool parties, and so much more.
Secure your cabin and call 844-610-7625 or book online now to join us as we depart from Miami and make stops at the beautiful ports of San Juan, Samana, and Labadee from February 15 – February 22, 2020.
You don't want to miss out on this vacation of a lifetime!