Catching Up with our Favorite Bands
We know you're probably out of banana bread recipes to try, home improvement projects to take on, and Netflix shows to watch – we are too. But we have found one thing to keep us busy during this time of staying at home… and that's catching up with our favorite '70s artists! Check out what they've been up to and don't forget to subscribe to the StarVista LIVE Youtube channel and like us on Facebook for more exciting content!
Very Important Beer with a Very Important Band
Fun fact for all you beer lovers – September 7th was National Beer Lovers Day, (happy belated), and so we celebrated the only way we know how – with rock stars and of course, beer. Fans of the iconic band Foreigner know Bruce Watson and Michael Bluestein can rock, but did you know they also know a thing or two about beer? Each week, they have been producing their very own YouTube show, V.I.B. (Very Important Beer) under a self-imposed isolation from within their homes. We are big fans of them and what they are doing and so last week, we sat down and spoke with them about being part of this legendary band and what it takes to be a trained Beer Sommelier.
For more episodes of Very Important Beer, visit and subscribe to their YouTube channel here.
It's About Time - New Music from Jefferson Starship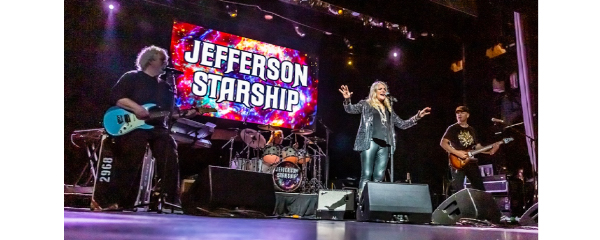 You all know the hits – "Jane", "Somebody to Love", "Miracles" – need we go on? But have you heard Jefferson Starship's new EP "Mother of the Sun"? It's exactly what you've been waiting for: new awesome music from a huge '70s band! If you joined us on the 2020 cruise, you got a sneak peek of this EP when the band performed "What Are We Waiting For?" (If you couldn't make it onboard, the track totally rocked, trust us). Another big hit on the EP, "It's About Time", touches on many divisive issues we face today, check out the official video here. "I've never been more proud of an album or a group of people in my life," guitarist David Freiberg says of the record. Drummer Donny Baldwin adds, "This is new Jefferson Starship music that is so relevant for the times that we're living in. We will always be connected to our history and carry forward the legacy that Paul Kantner passed on to us… same soul, new era. Hope you love it as much as we do."
But that's not the only thing that's new for Jefferson Starship – they just released some sweet new merch! From shirts, tote bags, vinyl records (yes, they're making a comeback!), or a bundle with it all, you can now rep your favorite band any time! Check out all the new merchandise here.
Newly Released from The Newbees
Just a few weeks ago on August 26th, we celebrated Women's Equality Day and the 100th anniversary of the 19th amendment, which gave women the right to vote. To honor those who fought and continue to fight for change, our good friends and incredible musicians, The Newbees, bring you "Calling Out". We're pretty used to awesome stuff from the band, but this one is definitely worth a listen – check out their official music video for the new single "Calling Out" here.
Don't forget to like the '70s Rock & Romance Cruise Facebook page and subscribe to our Youtube channel! There's a lot of good stuff comin' your way, and we wouldn't want you to miss any of the fun!